Last week Elemy Ltd hosted an official opening event of its new UK service centre facility on Teesside. The event, which was attended by key stakeholders of the business, was held to celebrate the opening of the new site, whilst also thanking those who have supported the business on its journey so far.
The 1.5-acre site is located in Warrenby, Redcar, and is less than 300m away from the highly coveted Teesworks Freeport site. This much larger area will allow the company to hold a far greater quantity and variety of stock, as well as increase its operational capability including cutting, fabrication and assembly in GRP & Metalwork products.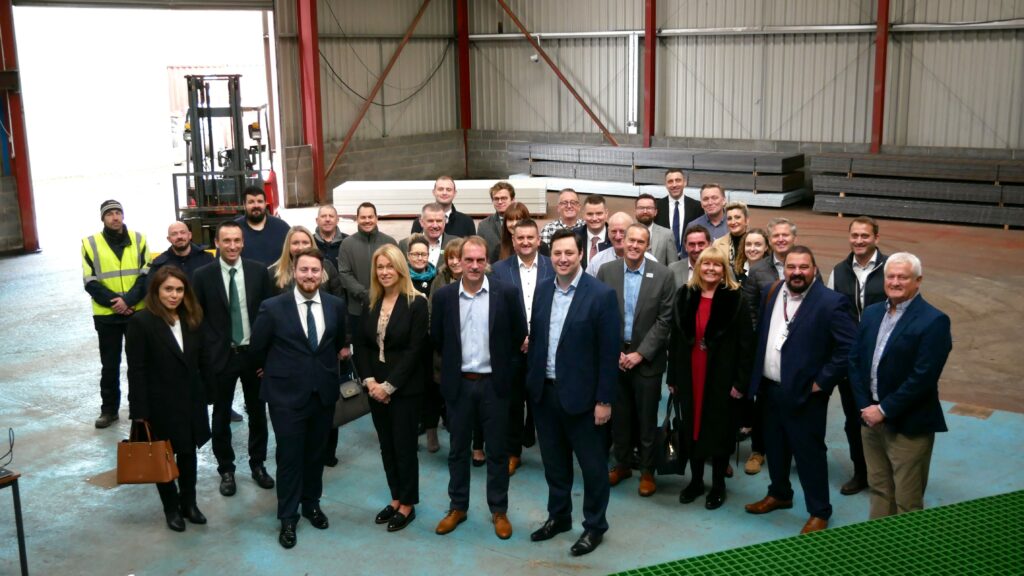 The event confirmed the invaluable support given to the business since trading began in May 2019. Attendees were given a tour of the new site followed by a short presentation by Managing Director Richard Brine, and a few words from The Tees Valley Metro Mayor Ben Houchen who said: "It's great to see a growing Teesside Business like Elemy Ltd doing positive things and investing in the area, this is the reason I do the job that I do. I commend the commitment and the targets that everyone here is aiming towards".
The site is a world away from where the business started only 3.5 years ago in the directors' home office in Marske-by-the-Sea. What initially started as a consultancy project has exceeded all expectations. With a can-do ethos, a significant order increase through the Covid period, and a committed local workforce, the business has seen rapid growth culminating in > £2 million turnover by the end of its third year.
With 3D printing, renders, standard stock, cutting, drilling, fabrication, and site installation now all part of the core offering, customers can be offered a complete engineered solution. With this customer orientated approach and a growing range of products and services, it is forecast that the business will continue to grow significantly in year four, establishing itself as a key supplier.  
Managing Director, Richard Brine said: "We were delighted to have everyone down to the site and to celebrate the move with us. This service centre is a milestone in our aspiration to meet a growing demand for design, engineering, fabrication and install of GRP & Metalwork products. We can also better serve our local Teesside customers who can now call in for products and advice as and when they need to.
We are happy to see so much business growth and potential development in the Teesside area in recent times and we hope this move, along with the additional local jobs it will create, will help us continue to contribute to this".